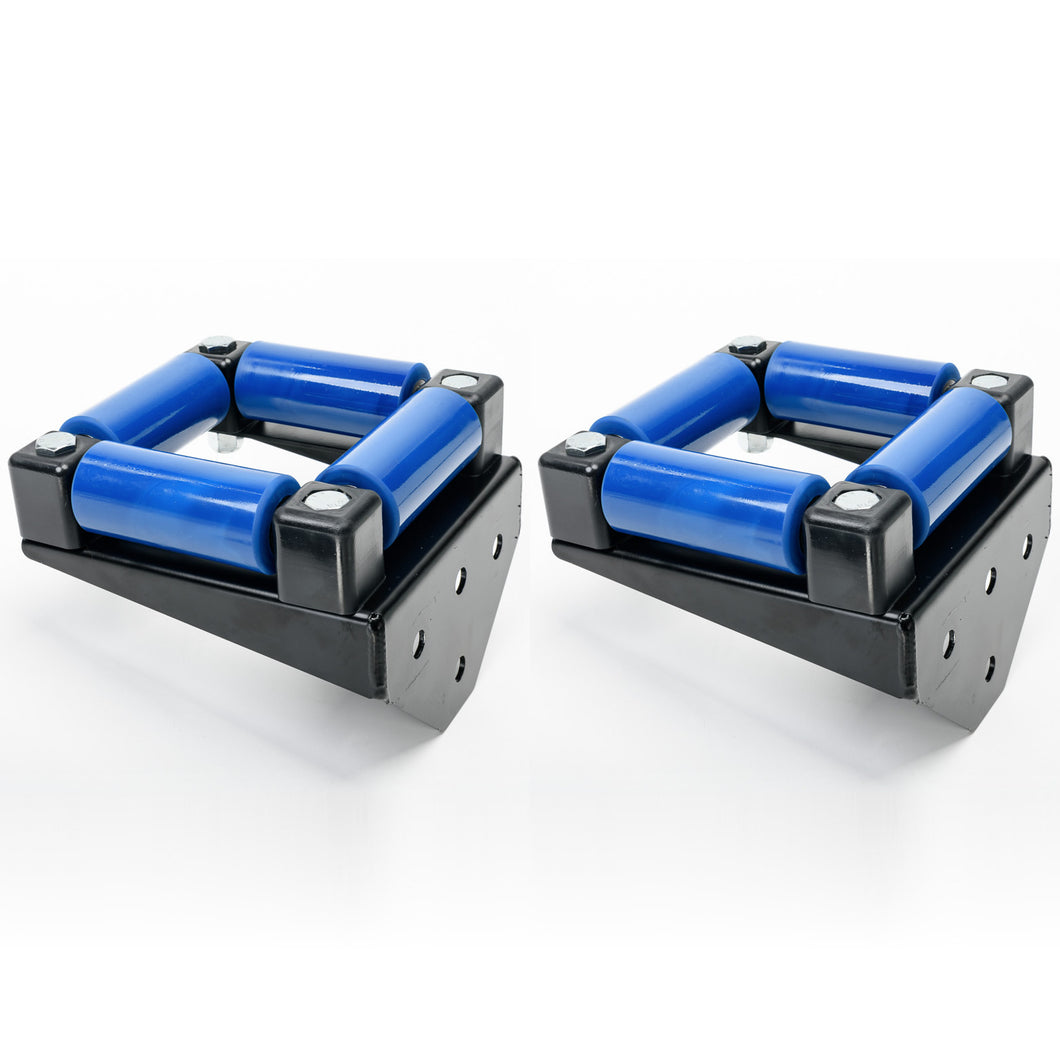 SteadyRoller (set of two)
A compact, maintenance-free elevator damping device, the SteadyRoller features self-lubricating, free-spinning rollers for elevator compensating cable.
Urethane rollers and corner posts dampen vibration, limit cable oscillation at high speeds, and deliver an overall quieter operation system than other devices on the market. 
The built-in support bracket allows for vertical or horizontal mounting and keeps the cable tracking smoothly and without pinching -- even at high speeds.
The SteadyRoller can be installed without disconnecting the cable, which reduces downtime and costs. 
The SteadyRoller is sold in sets of two. Each order includes two of the complete units as shown. For orders over 50 units, please call for distributor pricing. 
We also have Complete Assembly kits for rail and floor mounting.